Library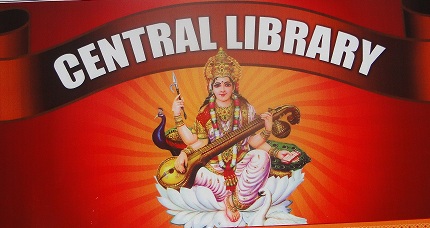 The Central Library plays an Important role in the college, it is situated to the north side of the main building. It is a separate building consisting of 5 floors.
Ground Floor - It consists of OPAC Services (Online Public Access Catalogue) circulation, Technical, Acquisition, Digital Library, Property Counter and Xerox Section.
First Floor - It consists of issue books.
Second Floor - It consists of Reference Section.
Third Floor - It consists of Book Bank Section.
Fourth Floor - It Consists of Digital Library, Back Volumes, Project Reports, Periodical Section and News Papers.
Library Automation
The college library is fully automated with Environ Software with Barcode System. The library is using Environ Software, Banglore for the automation of library operations like circulation, opac.
Internet and Intranet facility:
Staff and students are permitted to use the internet fcility for the purpose of research, paper publication and other information etc.
Digital Library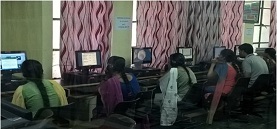 The digital library is providing internet facility to all the students and staff with 80 systems.
The digital library has the following online connectivity to e-Journals:
IEEE
ASME
ASCE
Springer
MGH
JGate
Elsevier
National Digital Library of India
DelNet, New Delhi for books.
NPTEL for Video Lectures and Conferences.
INFLIBNET-N-List
Book Bank
Book Bank section is maintained in the library for the benefit of SC & ST category students. All the SC & ST category studnets are allowed to borrow 5 books per head from the Book Bank section in addition to the main library borrowed by them.
Other Information
Total Library Plinth Area
1,600 Sq. M
Total Reading Space
435 Sq. M
Seating Capacity
200 Seats
Library Working Hours
8:00 am to 9:30 pm
Reference (Working Hours)
8:00 am to 9:30 pm
Circulation Section (Working Hours)
8:00 am to 8:00 pm
City Center
4:30 am to 9:30 pm
On sundays & public holidays
10:00 am to 4:30 pm
Total Books
| | |
| --- | --- |
| No. of Titles | 31124 |
| No. of Volumes | 1,26,522 |
| TOTAL JOURNALS/MAGAZINES | 168 |
| Total No. of Back Volumes | 4,784 |
| Total No. of Project Reports | 3,011 |
| Total No. C.Ds | 5,240 |
| ISI Standard Books | 1,852 |
| Hand Books | 978 |
| Data Books | 795 |
The Number of tickets will be issued to staff and students as noted bellow:-
| | | | |
| --- | --- | --- | --- |
| 1 | Faculty | 10 | For a semester |
| 2 | Computer Programmers & Computer Operators | 6 | For a period of 14 days |
| 3 | Non-teaching Staff | 4 | For a period of 14 days |
| 4 | Students(U.G.) | 3 | For a period of 14 days |
| 5 | Students(P.G.) | 4 | For a period of 14 days |
Department-wise Total No. of Books in the Library
S.No
Department
Books
Titles required
Titles available
Volumes required
Volumes available
1
Chemical
1200
1496
5750
5924
2
Civil
1800
3577
9000
14384
3
C.S.B.S
----
32
----
150
4
C.S.E
1400
5981
6750
20073
5
E.C.E
1800
2798
9000
13831
6
E.E.E
1400
1613
6750
10795
7
I.T
1200
2890
5750
9308
8
Mechanical
1800
2937
9000
21129
9
Scienes & Humanities
1800
2692
9000
12805
10
M.B.A
1350
3496
6750
8470
11
M.C.A
1350
2759
6750
7922
12
Others
----
853
----
1731
Total
15100
31124
74500
126522
LAST EIGHT YEARS EXPENDITURE
| | | | | | | | |
| --- | --- | --- | --- | --- | --- | --- | --- |
| S.No | Year | No.of Books | Amount (Rs) | Journals & Magazines(Print) | Amount (Rs) | E-Journals Amount (Rs) | Total Amount (Rs) |
| 1 | 2014-15 | 1483 | 5,48,512-00 | 111 | 1,23,404-00 | 17,47,055-00 | 24,18,971-00 |
| 2 | 2015-16 | 4421 | 18,69,353-00 | 114 | 1,29,020-00 | 19,17,853-00 | 39,16,226-00 |
| 3 | 2016-17 | 8789 | 16,77,213-00 | 114 | 1,33,454-00 | 23,49,984-00 | 41,60,651-00 |
| 4 | 2017-18 | 7196 | 34,55,081-00 | 114 | 1,28,404-00 | 24,15,062-00 | 59,98,547-00 |
| 5 | 2018-19 | 5293 | 22,49,848-00 | 154 | 2,63,306-00 | 23,84,801-00 | 48,97,955-00 |
| 6 | 2019-20 | 4538 | 19,88,202-00 | 154 | 2,23,929-00 | 24,21,678-00 | 46,33,809-00 |
| 7 | 2020-21 | 87 | 62,557-00 | 168 | 2,24,530-00 | 25,00,297-00 | 27,87,384-00 |
| 7 | 2021-22 | 99 | 39,664-00 | 168 | 2,24,530-00 | 24,95,562-00 | 27,59,756-00 |
TOTAL LIBRARY INVESTMENT
| | |
| --- | --- |
| Total Investment on Books | Rs. 3,32,62,346.00 |
| Total Investment on Journals | Rs. 69,94,565.00 |
| Total Investment on e-journals | Rs. 2,19,36,567.00 |
| Total Investment on Computers | Rs. 29,64,412.00 |
| Total Investment | Rs. 6,51,57,890.00 |
e-Journals- 2020-2021
Digital Resources
IEEE, ASME, ASCE, SPRINGER, MGH, J-GATE, ELSEVIER
National Digital Library of India
Books from DELNET New Delhi
NPTEL
N List
| | | | |
| --- | --- | --- | --- |
| 1 | IEEE | https://ieeexplore.ieee.org | 2000 |
| 2 | ASME | http://asmedigitalcollection.asme.org | 2000 |
| 3 | ASCE | https://www.ascelibrary.org | 1983 |
| 4 | Springer Electrical Electronics & Computer Science | https://link.springer.com | 1997 |
| 5 | MCGRAW HILL Acess Engineering | https://www.accessengineeringlibrary.com | - |
| 6 | J-Gate(Engineering Magagement Science) | http://www.j-gateplus.com | - |
| 7 | Elsevier | http://www.sciencedirect.com | 2000 |
Contact Information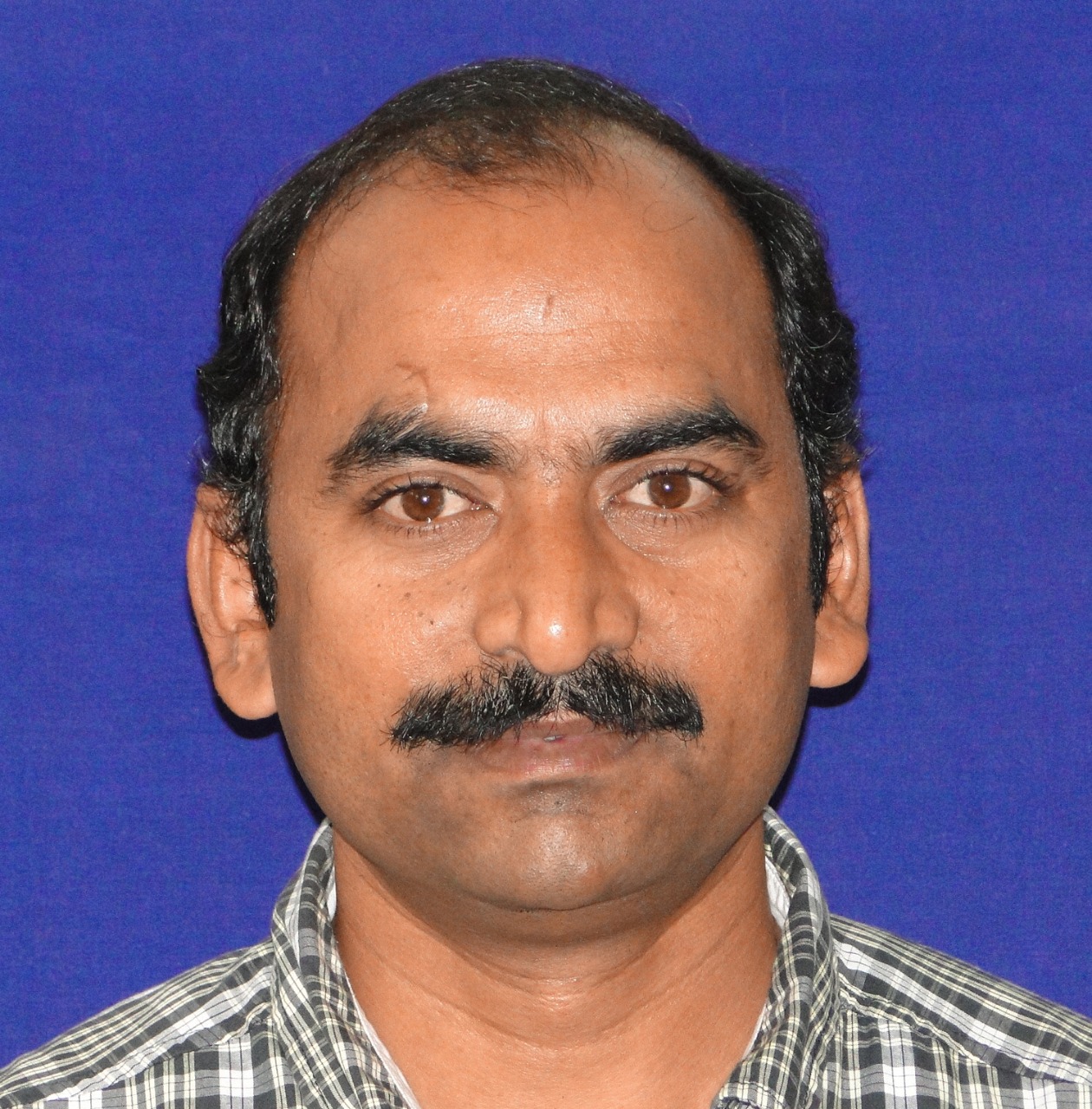 B. Sadasiva Rao
Librarian
RVR & JC College of Engineering
Chowdavaram, Guntur
Andhra Pradesh – 522 019.
Email: sadasivaraobikki@gmail.com
Phone No.: 9491073317 & 9491073318, extn. - 500.
Cell No. : 9491185153., Fax No.: 0863 - 2288274