Men's Hostel Information:
The boys hostel accommodates nearly 1250 students. The Hostel facility is available for all students of all years. Strict discipline is followed in the hostels. The Hostels daily provides breakfast (with coffee), lunch, Snacks (with tea) and dinner.
Fees:-
The hostel fee should be paid in the form of DD only. The DD should be drawn in favour of NES MENS HOSTEL payable at GUNTUR.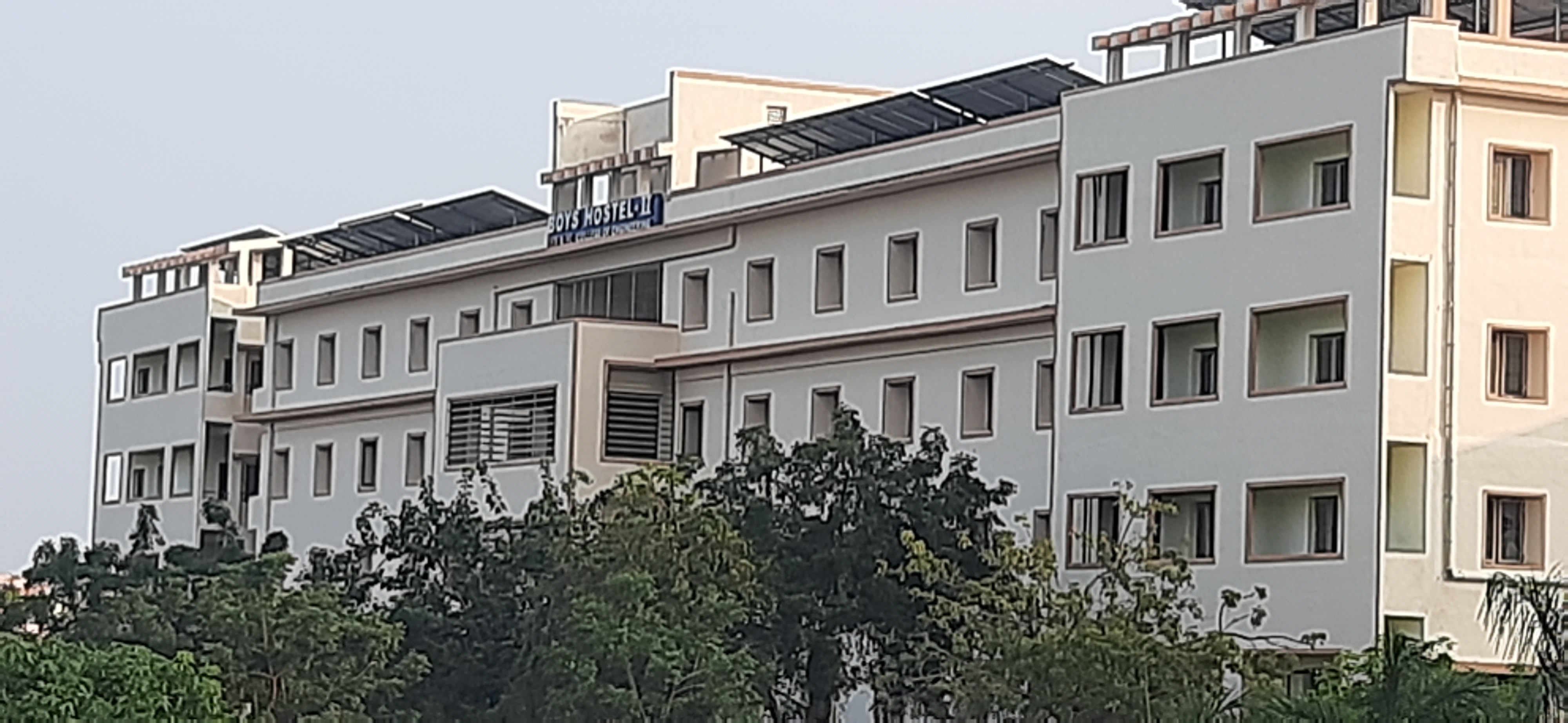 NES MENS HOSTEL has two hostel blocks.Block-I has 123 rooms and accommodates nearly 520 students. Block-II has 151 rooms and accommodates nearly 730 students.
Facilities in the boys hostel:
Two Computer Centers (One in each Block).
Two Reading rooms (One in each Block).
Two Drawing rooms(One in each Block).
Gymnasium.
Two TV rooms (One for each Block).
Two Indoor Games rooms(One for each Block).
Four Shuttle Courts(Two in each Block).
Volley ball Courts.
Dispensary.
200 KVA Generator.
Saloon.
Steam cooking facility & air duct in kitchen.
Snacks & stationary store.
Mineral water plants with 500 ltrs/hr & 1000 ltrs/hr which supplies chilled drinking water to each floor of the two blocks, dining hall and kitchen.
Solar water which consists four units of capacity of 8*1000 liters(4000 litres in each block).
28 fire extinguishers are provided at different identified points.
Rooms for Mess workers are provided separately with in the hostel campus and outside the hostel building.
Two sumps of 1,00,000 litres storage capacity of water in block-I and 60,000 litres storage capacity in block -II is provided for emergency purpose.
Security room is provided at the entrance of the hostel and security guards are available round the clock.
Cameras are installed in corridors of each floor of each block and also at identified points.
Besides, as the hostel is adjacent to the college, the hostel students can also utilize the infrastructure in the college.
Facilities Provided in Eachroom:
Two study tables.
chairs.
Two self locked Almyrahs.
cots.
Mosquito nets for windows.
Hangers - one for each student.
Two fans, Two lights, Mirror etc..,
The hostel committee meets often to discuss the policy matters and disciplinary steps relating to the hostels. The hostel has a Committee consisting of the Convener, Co-convener, Registrar and teaching staff from each department of the college and the representatives of inmates of the hostel to discuss day-to-day affairs relating to mess and other facilities.
Staff Members of the Committee
| | | | |
| --- | --- | --- | --- |
| 1. | Dr.B.VaraPrasad Rao | Professor ,CSE Dept, | Convener |
| 2. | Dr.P.RohiniKumar | Assoc.Prof, CHE Dept, | Co-Convenor |
| 3. | Dr.A.Muddu | Asst.Prof,ME Dept, | Co-Convenor |
| 4. | Dr.N.V.Srinivasa Rao | Director-F&A | Director-F&A |
| 5. | Sri G.Bhaskara Rao | Site Engineer, | Member |
| 6. | Dr.M.Sivaramakrishna | Physical Director, | Member |
| 7. | Sri Y.Mallikarjuna Rao | Asst.Prof,EEE Dept, | Member |
| 8. | Sri Ch.Venugopal | Asst.Prof,ECE Dept, | Member |
| 9. | Sri B.Sriram | Asst.Prof,ECE Dept, | Member |
The above hostel committee headed by convener monitors the smooth functioning of the hostel.
ADDRESS OF HOSTEL:
NES MENS HOSTEL,
NEAR RVR & JC COLLEGE OF ENGINEERING,
CHANDRAMOULIPURAM, CHOWDAVARAM,
GUNTUR-522019
CONVENER (w.e.f. 01-09-2008):
Dr. B.Varaprasad Rao,
Professor,
Department of Computer Science and Engineering.
Contact Cell No.: 9849717299
Email id:boyshostel@rvrjcce.ac.in
Contact Information of hostel warden: 9491073319